The promise.
Beloved believer in Christ, Christ tells you He will turn your bitter things into your sweetness and this will bring Him glory.  Even by a thorn in your flesh God will grace you so that you will glorify Him (more) and enjoy Him (more).
Do not doubt.  Only believe.  The Bible says so.
2 Corinthians 12:7-9   7 Because of the surpassing greatness of the revelations, for this reason, to keep me from exalting myself, there was given me a thorn in the flesh, a messenger of Satan to torment me– to keep me from exalting myself!  8 Concerning this I implored the Lord three times that it might leave me.  9 And He has said to me, "My grace is sufficient for you, for power is perfected in weakness." Most gladly, therefore, I will rather boast about my weaknesses, so that the power of Christ may dwell in me.
The affliction in the body.
Let's look at Paul's bitter pain.  He calls this thorn, a thorn in the flesh.
I believe this is some physical infirmity because he calls it a thorn in his flesh.
Some people think that this was an eye problem that Paul seems to talk about in the Galatian letter.  (Gal.4:13-16, Gal.6:7-15)  Still others say this is some besetting sin that Christ would not remove from Paul.  A besetting sin does not seem likely to me.  Christ has come to set us free from sins.
It seems more natural that the thorn in the flesh is some unnamed physical affliction that God would not take away.  Anyone that has suffered with chronic pain for any length of time longs for the time and the place where no one will ever say again, I am sick. (Isa.33:24)  And in Christ you will arrive there. (Rev.21:4, Heb.11:1-40)
The opposition of the devil.
He also calls the thorn a messenger from Satan.  Righteous Job knew affliction at the devil's hand.  (Job 1:6-2:16)  So did the apostle Peter.  (Lk.22:31, 54-62)  For you in Christ, so do you.  All of this is governed by our holy and good God.
What the devil means for our harm, our Lord always means for His glory and our spiritual good. (Gen.50:20)  And the spiritual good is greater conformity with Christ.
Sharing in suffering, sharing in opposition by the devil is part of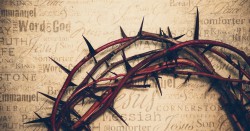 our communion with Christ. We are called to this as believers.  (I Pt.4:13-14, Phil.1:29, Acts 14:22)
The wisdom of God.
As I say, we are not told what the particular bitterness was.  This is the wisdom of God.  God may use one affliction to draw one believer closer to Christ.  And He may use an altogether different thing with another believer.
We all have different physcial and emotional constitutions.  We all wrestle with different sins.  God uses particular means for His particular children for particular reasons.
Whatever will glorify God most and sanctify us best – God will use.  Rest in Him.
But sometimes our flesh chafes at the sovereignty of God over our life.  We are tempted to ask, Lord why did you give me this thorn but You did not do that for the other servant?  He will respond to us, what is that to you?  You follow Me. Pick up 'your' cross, endure 'your' thorn and follow Me.  (Jn.21:20-22, Mt.16:24-25)
The goodness of God.
Beloved, I know this will sound strange, the thorn in the flesh, the messenger from Satan, by Christ's grace, is a great blessing.  Bitter things are part of 'the all things' to work together for good to those who love God, to those who are called according to His purpose. (Rom.8:28)
Let's consider a few ways that God uses bitter thorns to produce sweet things in our life.
Crucify pride.
Paul is told that the thorn was there to keep him from exalting himself.  In other words, affliction and pain are one of God's ways to crucify our pride and to make us humble like Christ.
Pride is that awful indwelling tyrant of idolatrous self-love, the outworking of the first lie that we can be our own god. (Gen.3:5)
Nothing but prayer and pain seem to cast this mother-sin out of us.  Less severe means may curb our pride a bit, but our pride has learned to 'play dead'.
Take away the trial and in the blink of an eye flesh exalts itself over God.  But our God knows us.  And He hates pride. (Prov.6:16-17, I Jn.2:16) And He loves us.  In the kindness of God He keeps the thorn in our flesh.  He keeps it there because we need daily and constant help against our sinful self-love. (Jas.4:6)
Filial assurance.
Related to this, this kind of fatherly correction on us, as painful as it is, it teaches us that we are His beloved children.  (WCF 18.1-2)
Christian think of this: the church is a mixed multitude.  The visible household of faith is filled with goats and sheep, wheat and tares.  Some Christians say they believe in Christ and they do.  Some Christians say they believe in Christ and they don't.
One of the ways that God assures us that we are in an estate of grace and salvation is by means of His fatherly correction – thorns.
But when we are not thinking rightly/Biblically, our flesh tempts us to think, my pain means that God does not love me.  When we walk by sight and not by faith, we look at the pleasure and the ease and the lack of 'thorns' in the lives of others and conclude they must be the blessed and we must be the cursed.
Remember, we cannot see the inward parts.  So much of the trials and the thorns others do endure are kept hidden from our eyes.  More importantly, it is a very bad sign when God never disciplines a person; it means they are not His children. It is a bad sign when people live like the world and seem to enjoy heaven on earth; that is the most heaven they will ever receive. (Ps.73: 1-28)
Every stroke of correction, every thorn, from the Father's hand says to you, you are My beloved child in whom I am well pleased.  (Heb.12:1-11, 2 Sam.7:14, Prov.13:24)
Kingdom usefulness.
Along these lines, often times the greatness of the thorn or the greatness of the messenger from Satan –  the greatness of the trial teaches the greatness of God's calling on your life.  Great afflictions often mean God is doing great things in you and through you pointing other to an infinitely greater Christ.  This was the case with Paul.
V.7.  Because of the surpassing greatness of the revelations, for this reason, to keep me from exalting myself, there was given me a thorn in the flesh, a messenger of Satan to torment me– to keep me from exalting myself!
It is precisely because God had so gifted Paul, so graced Paul, so used Paul that God must give him a thorn to keep Paul low in his own eyes and thus truly useful for Christ.
Paul learned these lessons about thorns and affliction and he taught their usefulness for our usefulness to Christ's kingdom to the Corinthian church.
2 Corinthians 1:3-7   3 Blessed be the God and Father of our Lord Jesus Christ, the Father of mercies and God of all comfort;  4 who comforts us in all our affliction so that we may be able to comfort those who are in any affliction with the comfort with which we ourselves are comforted by God.  5 For just as the sufferings of Christ are ours in abundance, so also our comfort is abundant through Christ.  6 But if we are afflicted, it is for your comfort and salvation; or if we are comforted, it is for your comfort, which is effective in the patient enduring of the same sufferings which we also suffer;  7 and our hope for you is firmly grounded, knowing that as you are sharers of our sufferings, so also you are sharers of our comfort.
Beloved, see your thorns as God's means to help others find comfort in Christ.
Motivate prayer.
Moreover, as a child of God, God uses thorns and pain to help us to speak to Him.  See how this worked in the life of the apostle Paul, three times Paul begged God to take away the thorn.
Beloved, you know this, it seems when we are on the mountaintop, either we forget to pray or our prayers become heartless and formal. (Dt.32:13-15)
God knows our frames.  God knows we are prone to grow worldly.  The things of this life dissipate our affections for the Lord.  The world causes us to lose our first love of Christ.
Ease makes us grow lukewarm towards holiness and heaven.
When we are in the valley, when we are in the crucible, we learn to turn our eyes upon Jesus.  When the pain of the thorns crucify the pleasures of the world we look up to the Mount of Calvary from whence cometh our help. (Ps.121:1-8)
By looking to Christ in prayer we come to learn that Jesus is all we need.  His grace really is sufficient for us.  It seems only when we are weak do we really trust in the power of the Lord.
Thorns teach us we are not god, the world is not our home, and God in Christ is our life. And so we pray – we truly pray, we have real communion with God.  (Col.3:4)
Affliction weans us from the world and makes us heavenly minded.
Thorns make us live in heaven while we are still on the earth.
Thorns make us walk with God – ever closer with God.
This glorifies and pleases Him and benefits us.
Spiritual warfare.
The final thing I will
say on our brief look at the blessedness of the thorns God sends into our life is that they remind us that we are in a spiritual battle.
The thorn, which is a messenger of Satan, reminds us that we are in a spiritual war that the forces of darkness are real, and in turn we are driven back to Christ for our help and victory.
The thorn keeps us from falling asleep while we are on duty.  The thorn keeps us spiritually on guard, religiously engaged in this anti-Christ world.
Oh how we should bless the amazing grace of God in Christ that He uses even the activity of the devil to serve God's holy purposes and to increase our own opposition to the kingdom of Satan.
Being reminded by a messenger of Satan that he is against us and therefore we are against him testifies that we belong to Christ.  Satan's messenger makes us cling to Satan's Defeater.  (Col.2:13-15)  Satan's messenger makes us put on the full armor of God and fight the world, the flesh and the devil like men and women who have the victory in Christ!
Oh beloved, Christ may tell you 'no':  the thorn stays, the messenger from Satan stays.
But be convinced of this, Christ's grace is sufficient for you.
Know this, in your weakness, Christ's power is made perfect in your life.
When you are weak, then you are (really) strong in Christ.  (2 Cor.12:9-10)
In Christ Jesus you CAN say…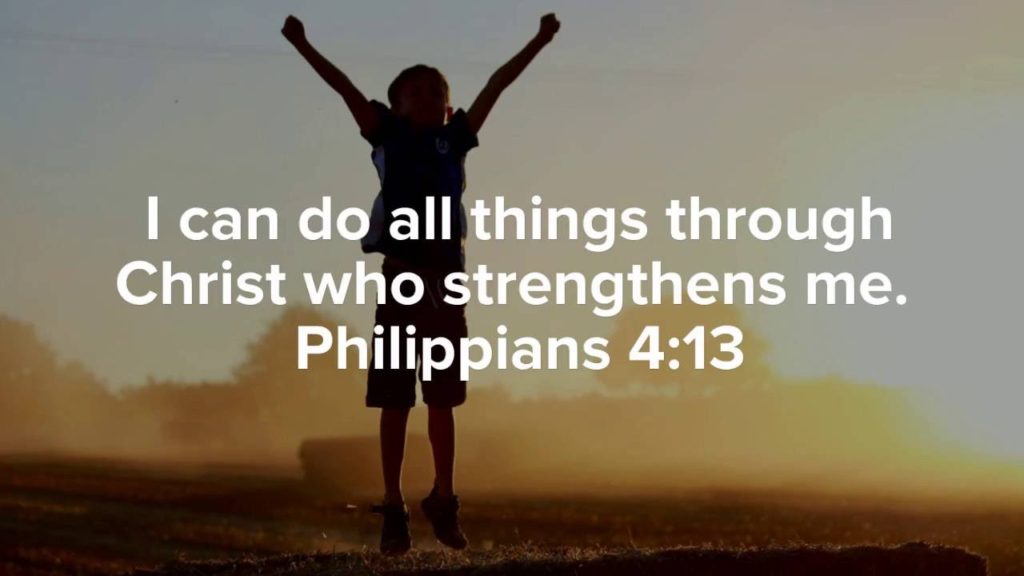 To God Be The Glory